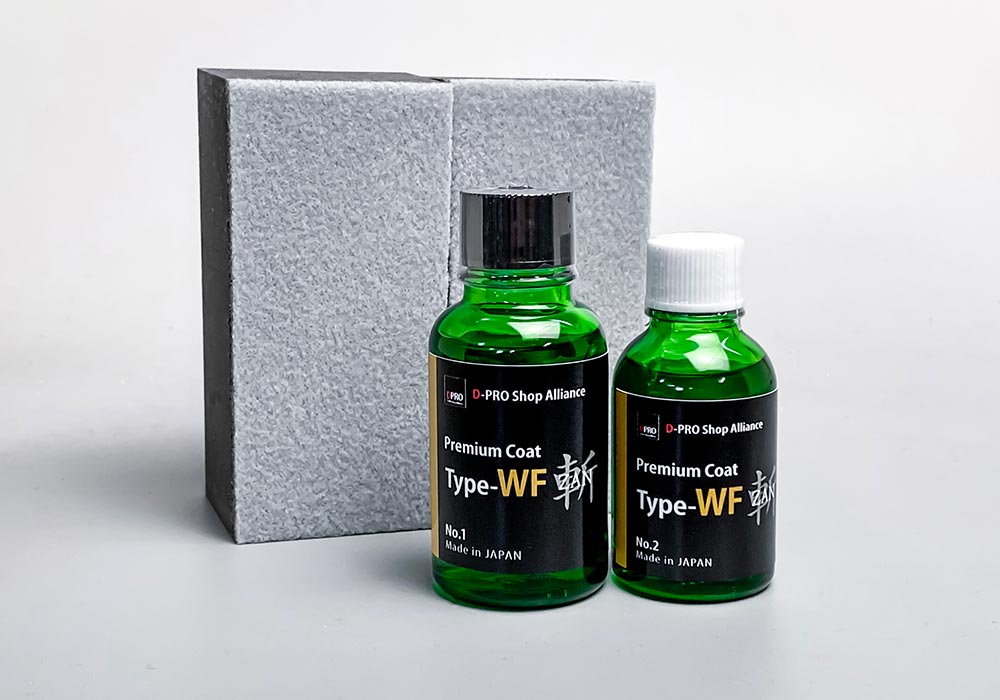 D-PRO Premium Coat Type-WF 斬 ZAN
The ultimate high-quality car body coat for professional application! Protects your car with a highly water-repellant coat! Water just sheets off, like a waterfall!
Type WF Zan is a new product in the D-PRO car coating line for professional use, and is our company's first highly water-repellent coat.
water repellent
2 layers
limited construction store